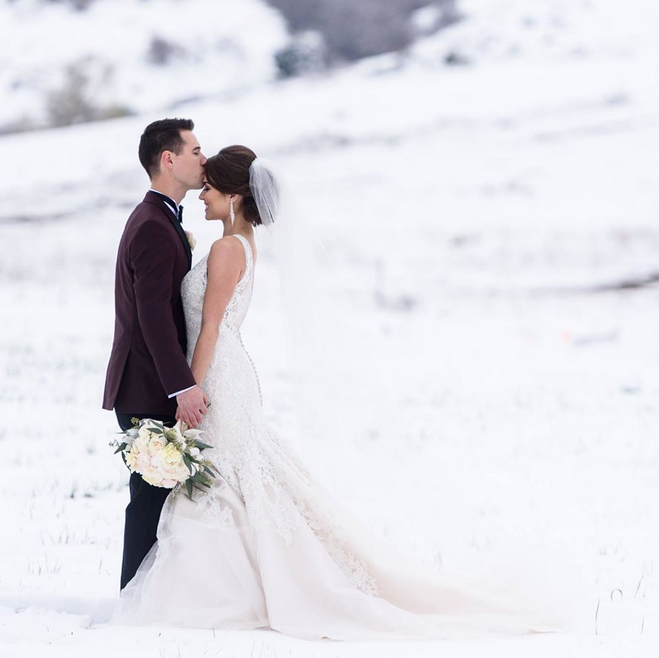 This was my first stop in my dress hunt last fall, and it certainly set the bar high! I showed them a few photos of what I was looking for, and they had a gorgeous gown in every style for me to try on. The first one was exactly what I was looking for, but I did go to a few other stores because I wanted to cross off all possible options. In the end, though, I went back to Maci Marie for dress number one, and overall they had the best 1-on-1 service, best selection of gowns, and prettiest boutique.
Their seamstress Carmina was great. She gave her professional suggestions but was open to my thoughts as well. She knows what she's doing for sure. Plus, my schedule is quite random, but both Carmina and Maci Marie were willing to work around my schedule in order to make the best dates and times work.
My final fitting was yesterday, and now it's time for the big day!